SAFFRON SALDARRIAGA'S CRUSH HAS BEEN PRINCE-NAPPED!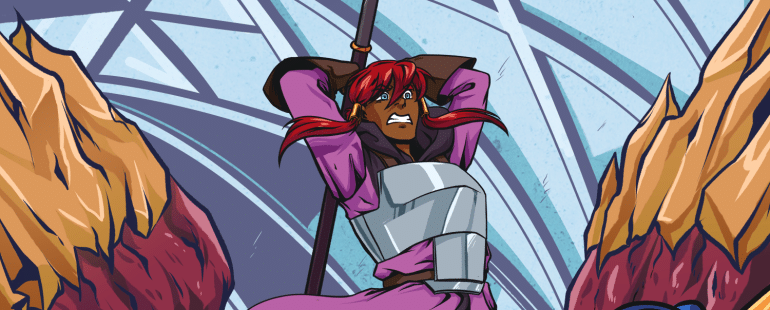 Together with her trusty pet-slash-mentor Sage, a large axe, and an inept guide, she sets out to rescue him from the evil nymph Milk. But with no idea where Milk is, and a recurring assassin problem, she's got her work cut out for her.
Along the way, she'll encounter giant crabs, world-famous heroes, and uncomfortably sexy dwarves, in this spice of life fantasy adventure.