The comic
Saffron Saldarriaga's crush has been kidnapped! Together with her trusty pet-slash-mentor Sage, a large axe, and an inept guide, she sets out to rescue him from the evil nymph Milk. But with no idea where Milk is, and a recurring assassin problem, she's got her work cut out for her.
The team
Daniel Kelly – Writer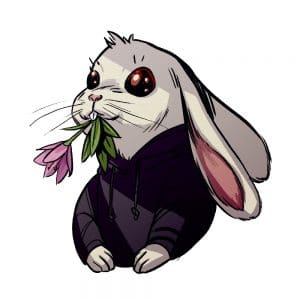 Twitter: @lothcomic
Daniel Kelly was first spotted in Boston, and has stayed in Massachusetts his entire life because it is rad. He inexplicably obtained a degree in economics, and spends his days making comics and web sites, and has never been seen in public without a hoodie even in 90-degree weather. He is the author of Saffron and Sage, as well as Legend of the Hare..
Carlos Ruiz – Artist (Chapters 4+)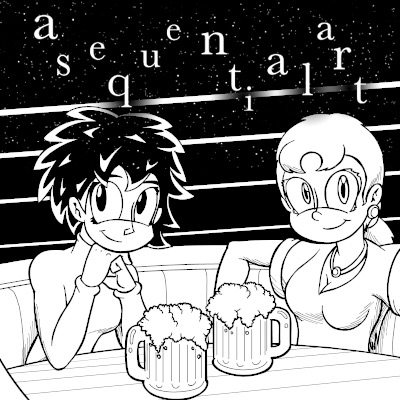 Sofia "Sabu" Lopez – Artist (chapters 1-3), Character Designer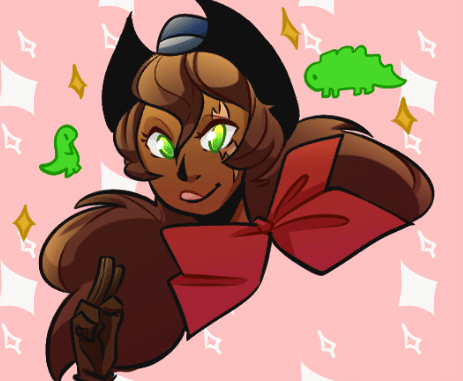 Twitter: @sabloobloo
Sabu comes from the Land Down Under and has yet to die from venomous creatures. She enjoys drawing dinosaurs and cowboys, so much so that she also has a comic containing both. When she isn't drawing, Sabu likes eating her weight in sushi at sushi train, and gaming.
She also makes a webcomic, Rex Rangers, and can be followed on the tumblrs here.
Sabu is, allegedly, Rabu Rabu, but this has never been confirmed.
Threnody JG! – Flatter (Chapters 1-3)
Threnody JG! managed to get two bachelors degrees and work on Saffron and Sage, between updates on her own series, Comicide. She's been known to tumbl, and also to tweet.
Threnody enjoys bad movies, and doing art for commission.
Twitter: @thrensfw (NSFW)
Comics We Like